Long Beach, California, 90804
Vehicle highlights
Manufacturing Year:

1997

Make:

Nissan

Model:

Stagea

Exterior color:

Silver

Interior color:

Black

Transmission:

Automatic

Engine:

RB25DET

Mileage:

102,000 kilometers

VIN:

WGNC34-018775 Buy a CarVX Report!

Title status:

Clean
Buyer Toolkit
Finance
Learn more about how you can finance this car.
CarVX Report
Check the car's history before it was imported from Japan.
Description
Text or Call ‪(562) 661-8859‬ For More Info
🎌 Meet "Yamato" (大和): The Warrior Wagon, Now Docked in Long Beach, CA 🎌
📍 Location: Long Beach, CA
🌎 Nationwide Shipping Available — Yes, even to Hawaii!
💰 Price: $21,399
Born from the illustrious lineage of the Skyline, Japan's crown jewel of horsepower comes its spirited prodigy with a dual persona: power and pragmatism. We introduce you to the 1997 Nissan Stagea RS Four Wagon, affectionately named "Yamato", echoing Japan's famed battleship. This isn't just a wagon, folks; it's a symphony of might, charisma, and a surprising penchant for Home Depot detours.
Yamato's Tale: Brewed in the Alleys of Nagasaki:
Travel back to the neon-lit bylanes of Nagasaki. Picture Hiroshi, a barista with hands that crafted lattes as meticulously as he maneuvered corners. His passions? Perfectly foamed coffee and the adrenaline rush from Yamato's 4WD, especially with the serene views of Mt. Inasa in the horizon. The fusion of Hiroshi's love for coffee and thrill rides meant that Yamato didn't just cruise; she danced through Nagasaki's streets.
Specifications & Features:
Engine: RB25det - the heartbeat of a warrior
Mileage: Just 63,380 miles (or 102,000 km for the purists)
Transmission: Automatic – because Yamato knows when to take charge.
Drive: 4WD - for those who don't believe in limitations.
Exterior: Sonic Silver – a shimmer that narrates tales of Nagasaki nights.
Brakes: Brembo – because power needs precision.
Wheels: Zeit Wheels – not just wheels, but a statement.
Sunroof: Dual – because the sky's the limit.
Upgrades & Treatments:
Pormido Mirror Dash Cam: for those picturesque drives.
New Continental Tires: grip the road like never before.
2 Step Polish: because Yamato deserves to shine.
LED Conversion: light up the path, and life's adventures.
Sound System:

Alpine iLX-W650 Touch Screen (with Apple & Android Car Play)
Infinity Kappa 62IX speakers: where clarity meets power.
Blaupunkt 8" Subwoofer: because every warrior has a beat.
MRV-F300 4-channel Amplifier: amplifying adventures.
Maintenance (All Recently Completed):
From timing belts to new Continental Tires, Yamato has been treated with the respect a warrior deserves. Every part, every seal, every drop of oil has been curated to ensure she rides as smoothly as the day Hiroshi first turned her key.
Ready to steer Hiroshi's dream? To continue a legacy that started amidst the neon glow of Nagasaki? Yamato, with her storied past and robust heart, awaits a new chapter with you. Whether it's the freeways of California or the bylanes of your hometown, she's poised to make memories, one mile at a time.
Slide into a narrative that seamlessly weaves Hiroshi's spirit, Nagasaki's allure, and the unparalleled engineering of Nissan. Dive deep into a world where tradition, thrill, and automotive genius converge. Your next adventure with Yamato awaits. 
Nationwide Shipping Available — Yes, even to Hawaii!
Video
Seller information

Email verified
Comments
More from Seller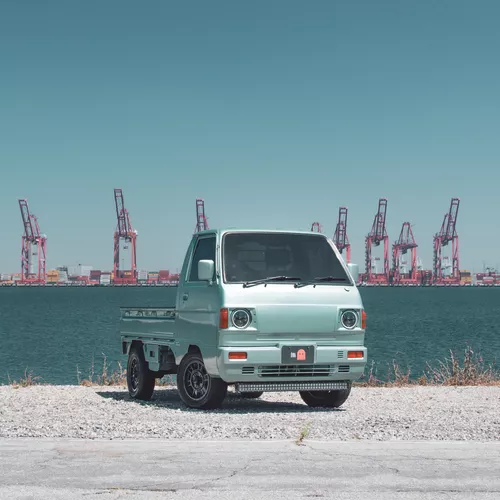 Long Beach, California, 90804
More Nissan Stagea for sale
---
The accuracy of this listing has not been verified by JDM Supply. All information has been provided by the seller, and buyers are responsible for verifying the physical condition and all specifications of the listed Item. We recommend that you physically inspect the Item before purchasing. For our full terms and conditions, click here.