Vehicle highlights
Manufacturing Year:

1994

Make:

Mitsubishi

Model:

Delica

Exterior color:

Green

Interior color:

Grey

Transmission:

Automatic

Engine:

2.5L 4D56 turbo diesel

Mileage:

107,000 miles

VIN:

P35W-0415383 Buy a CarVX Report!

Title status:

Clean
Buyer Toolkit
Finance
Learn more about how you can finance this car.
CarVX Report
Check the car's history before it was imported from Japan.
Description
For sale, today is this 1995 Mitsubishi Delica StarWagon L300 Jasper Edition. High roof "P35W" wide model. Fully equipped, overlanding, and camping-ready van with sporting the infamous 2.5L 4D56 turbo diesel engine mated to a 4WD drivetrain.
Jasper Winter Edition Interior
Jasper Winter Edition Insulation
Jasper Mountain Holographic Graphics
Jasper 2x Dual XL Battery Setup (Cold Weather Start)
107k Original Miles (Verified)
OE Mitsubishi Delica Rear Ladder
OE Mitsubishi Delica Front Guard
OE Mitsubishi Oversized Fogs
OE Projector Headlights
OE 4WD Mudflaps
OE Front Carbon Mitsubishi Plate
OE Oversized Sideview Mirrors
OE Coolbox, hot, and ice maker (non-functional)
Yellow PIAA Fog Light Bulbs
Full-Time 4WD
Selectable High-Low Climb/Tow Gears
Yokohama Geolander A/T Tires
Steam Cleaned and Wax Ceramic Coated
​
Ready to Roll!
Seller information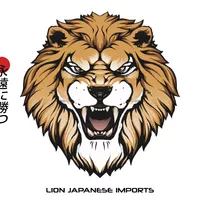 Email verified
Comments
More from Dealer
More Mitsubishi Delica for sale
---
The accuracy of this listing has not been verified by JDM Supply. All information has been provided by the seller, and buyers are responsible for verifying the physical condition and all specifications of the listed Item. We recommend that you physically inspect the Item before purchasing. For our full terms and conditions, click here.